Image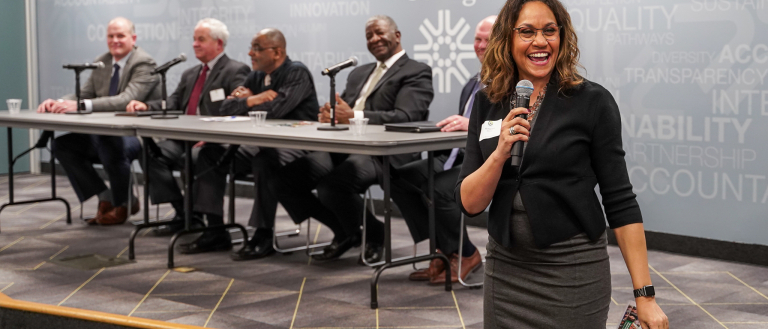 Providing You a Competitive Advantage to Advance Your Career in Construction
We offer several unique programs to help advance your career in the Ohio construction industry. 
CAA Exchanges
CAA has hosted several Exchanges with AGC Cleveland contractors, University Circle organizations and other owners throughout Greater Cleveland.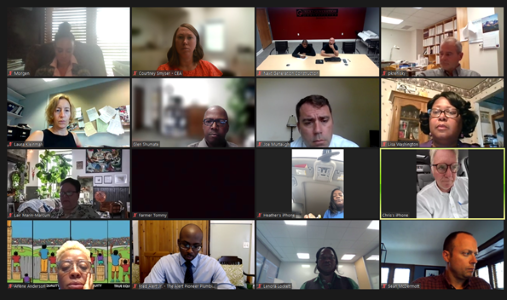 The first CAA Exchange was in December 2020, with 12 AGC contractors, 12 CAA contractors, 3 Owners (Cleveland Clinic, Cleveland State and Cuyahoga Community College) and 2 Community Partners (Latino Construction Program and Urban League) participated in the Exchange.  
Each contractor had five 20-minute exchange sessions, with presentations given by the Community Partners and Owners during the intermissions.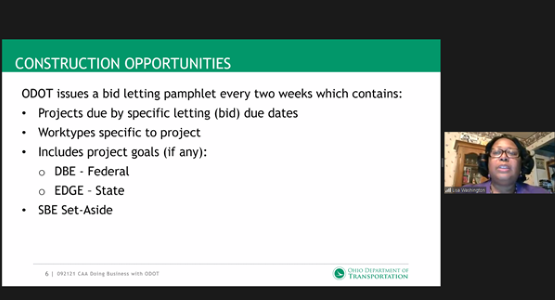 CAA Exchanges include presentations with leading construction owners sharing their process of doing business and inclusion programs for their respective institutions as well as several one on one appointment opportunities for diverse contractors to engage with owners (buyers) of construction services.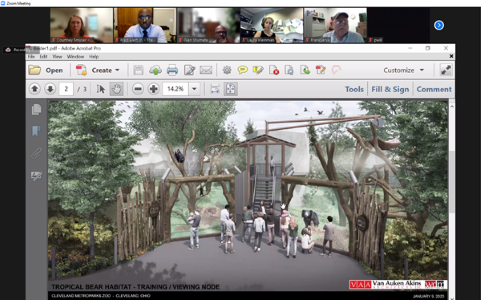 CAA Shark Tank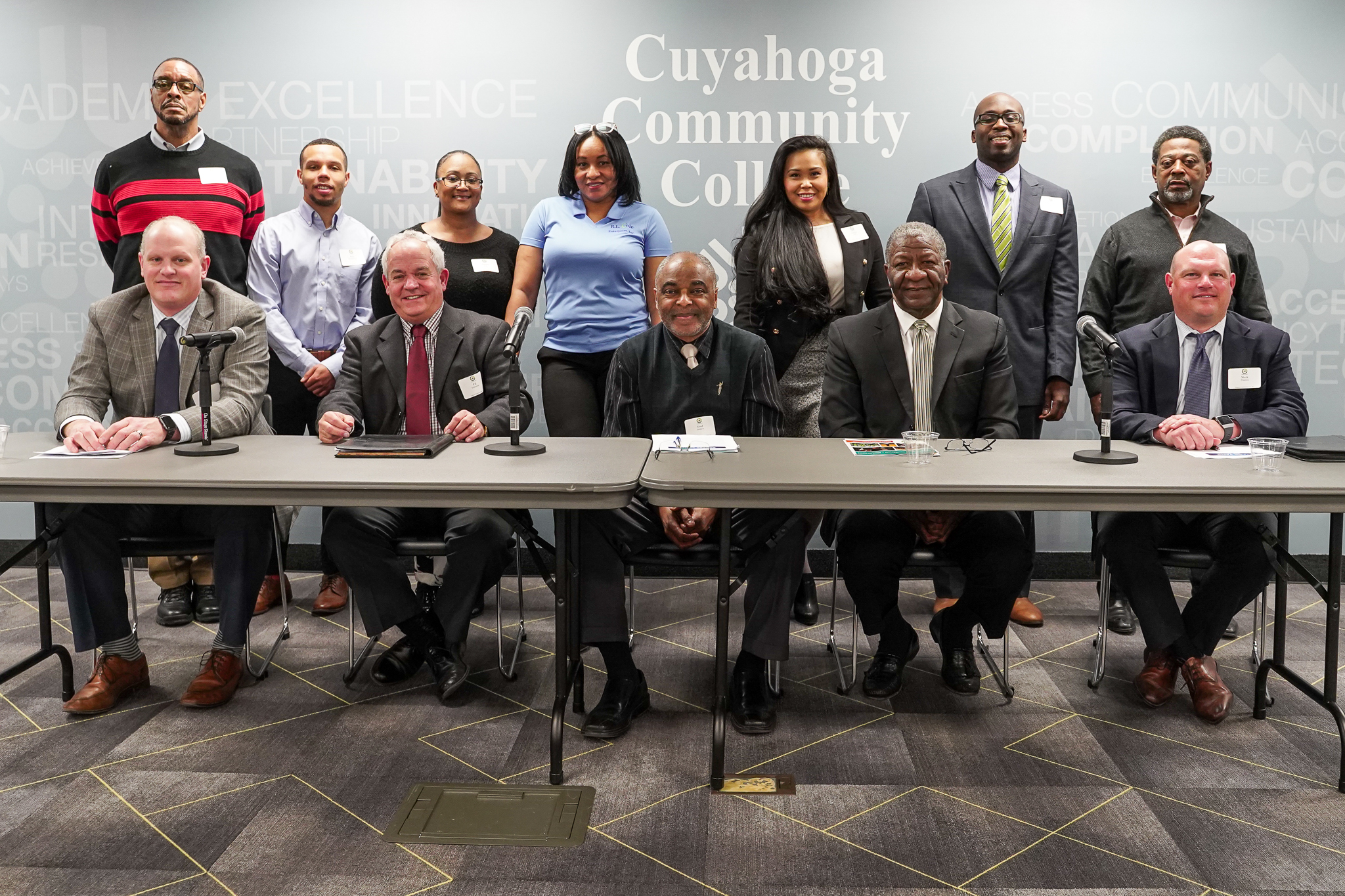 Are you and your team struggling with scheduling, project management, business development or you keep coming in third when bidding on a job? The Shark Tank may be the answer you need. Sharks may be able to offer you and your team help in areas that you feel need to be stronger. 
This event is exclusively for CAA members. We are looking for five members to be contestants, CEA members (general contractors (owners), top executives, etc.) will be the Sharks for this event.
Rules: 
Contestants will have five minutes to present to Sharks

Tell Sharks about your company and what service you are in need of (scheduling, project management, etc.) No visual materials allowed.

Sharks will determine if they can provide a service to help strengthen your company 

Sharks will have five minutes to offer contestant service(s).

Remember just like the show, there are no guarantees that a Shark will make an offer.
Sharks Wanted! 
Why be a Shark? You will have an opportunity to meet five contestants no pressure. It is an opportunity to help a CAA member who is struggling for example with estimating or scheduling. Sharks may be able to offer contestants services in area(s) needed.  On the other hand, you may be able to point them in the right direction. Sharks are not to offer work only services. 
Lunch will be provided
CAA members this is your opportunity to introduce your business and services you provide to the industry. Not only to the Sharks but also to others who are attending to hear about your company. If interested, email Heather Baines at [email protected]
CEO Lunch Program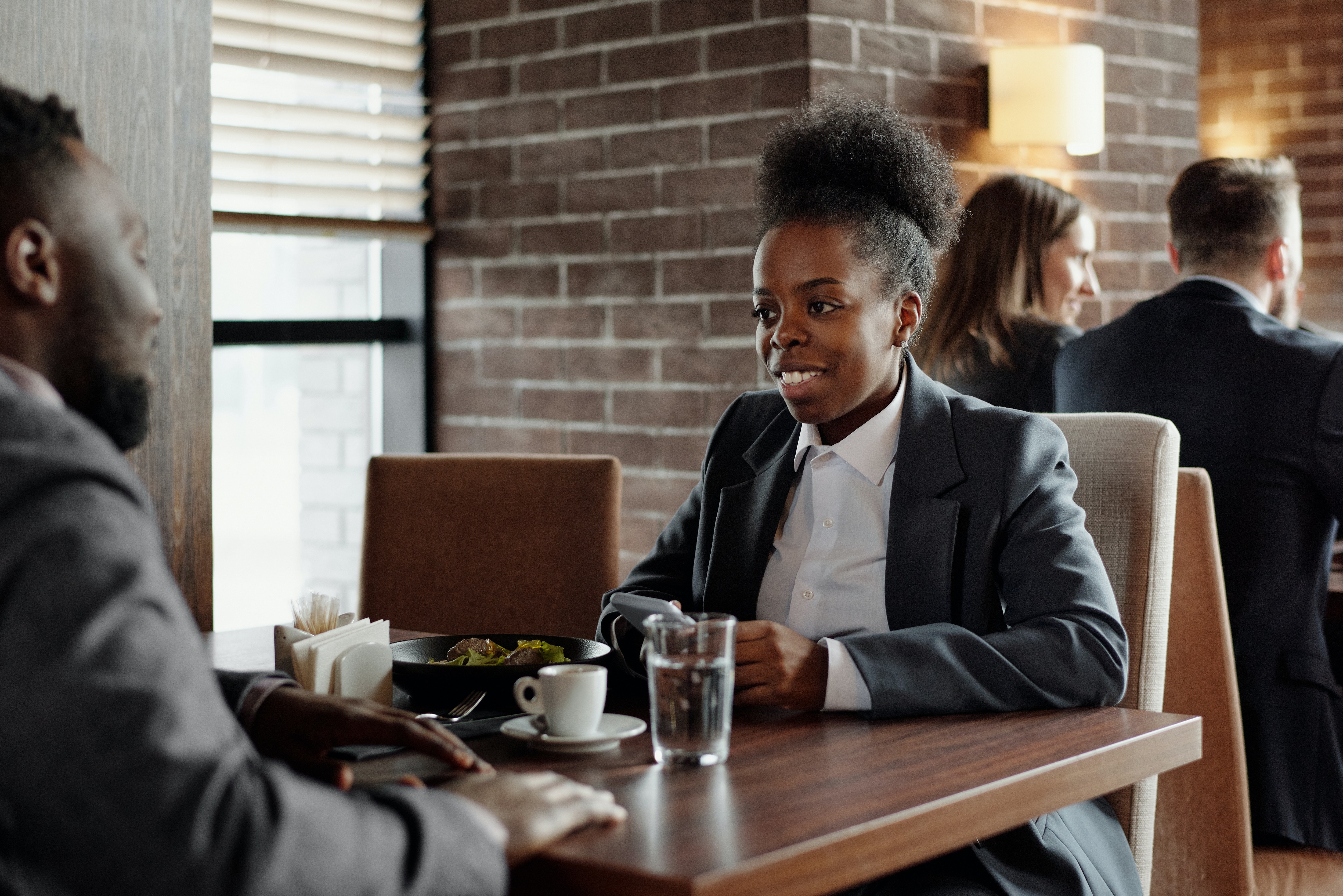 CAA believes that nothing builds relationships better than spending one on one time with another person. There is no better one on one time than lunch. This is how the concept of the CEO Lunch was born. When running a small company sometimes the best advice you can get is from someone who is running a company like yours, only bigger.
The Contractors Assistance Association has developed a program to match one of the top executives from a small CAA member company with one of the top executives from a large CAA member company. For the CEO of a small company to have one hour to talk with the CEO of a large company could be the most valuable 60 minutes ever. It starts to build a base that can be used to grow a foundational relationship. It could truly be a game-changer.
This program is modified to meet COVID-19 restrictions. If you are interested in participating, please email [email protected]