About CAA
Diversity & inclusion for minorities and women in construction.
Image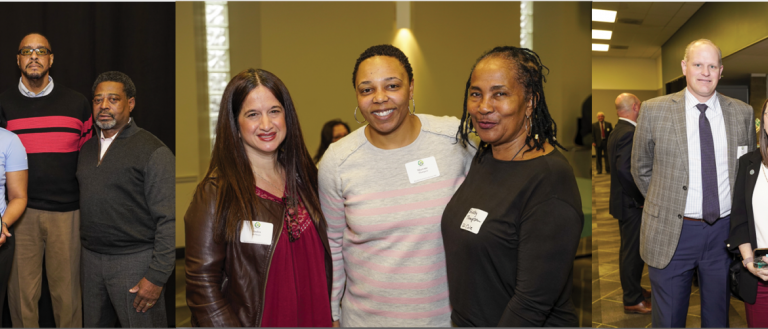 About CAA
History
CAA was reorganized from the 1970 -80's Cleveland Contractors Association as a Construction Employers Association (CEA) affiliate in 2008. There are currently 50+ CEA contractors involved in diversity & inclusion efforts. CEA hosts quarterly programs with owners to provide insights and further opportunities for diversity and inclusion in local projects. 
Mission
We are committed to leading, learning, and making a difference in the Ohio construction industry.
Our members include construction companies, specialty contractors, suppliers, and associations – all of whom are among the best in the industry. 
Commitment to Diversity
We all have a responsibility to help create a more just and equitable world. The CAA is dedicated to strengthening contracting, education, and employment opportunities among minorities and women in construction.  CAA supports the concerns expressed through the Black Lives Matter movement. It is clear that, despite the progress our country and industry have made, we still have a long way to go to remedy the inequalities of systemic racism.
CAA reaffirms its commitment to advancing this important work through our program efforts we will increase the focus on creating equitable opportunities for people of color. We will foster open dialogue between members, CEA, owners, associations, trade unions, and the large, small, local, women, and minority-owned (Black and Latinx) construction companies to build understanding and strengthen our ability to affect change. 
Inclusion in the Industry: Properties Magazine Article
Equity & Inclusion in the Construction Industry: Properties Magazine Article
Purpose
Based on the 2020 Strategic Plan, below are the CAA's highest priority initiatives. 
CAA WILL COLLABORATE WITH OTHER ENTITIES TO SWAP SERVICES FOR OUR MEMBERS.

 

This already has begun with organizations like the Great Cleveland Partnership. Our association with GCP has been more informal. Yet, information is frequently shared between the two organizations as a result of the personal/professional relationships between leadership.

We want to begin building and formalizing relationships with other organizations to benefit our members and share our talents and services to benefit others. The initial organizations that we want to build these relationships with are the following:

Economic & Community Development Institute (ECDI)

Greater Cleveland Partnership (GCP)

Growth Opportunity Partners (GOP)

Hispanic Chamber of Commerce (HCC)

Minority Business Assistance Centers (MBAC)

Ohio Minority Supplier Development Council (OMSDC)

Small Business Administration (SBA)

WE WILL CONTINUE SUPPORT OF THE ACE PROGRAM.

 

 

This program allows our members the opportunity to mentor the next generation of tradespeople and potential diverse construction company owners.

CAA WILL CONTINUE TO STRENGTHEN ITS AFFILIATION WITH CEA.

 

The relationship is 12 years old and can not be taken for granted. We are committed to picking up the mantle to continue to strengthen this relationship. There are aspects of this relationship that should be capitalized on such as participation in CEA Annual Meeting, sub-associations (FEC, AGC, etc).

WE WILL IMPROVE COMMUNICATIONS WITH OUR MEMBERSHIP.

 

Through current efforts such as the development of a website and the use of social media, we intend to improve the timeliness and effectiveness of communication with our members.

WE WILL DEVELOP A CAA MEMBERSHIP DIRECTORY THAT HIGHLIGHTS OUR MEMBERS.

 

This directory will be posted on the new CAA website. It is yet to be determined if there will be a hard copy produced.

WE WILL PROMOTE EDUCATION AMONG CAA MEMBERS.

 

 

We want our members to take advantage of the training and educational programs/courses offered by CEA and survey our membership to determine what areas of professional development that they would be interested in getting.
Join us in furthering the opportunities for diversity and inclusion in local construction projects.
CELEBRATING  CAA
Embracing Diversity, Enhancing Relationships: Celebrating Pioneers in Northeast Ohio's Construction Industry.
In 2019, CAA celebrated its 10th anniversary by gathering at the Intercontinental Hotel in Cleveland to recognize industry leaders with Diversity & Inclusion Leadership Awards. The celebration began with a reception, where a diverse group of professionals mingled with cocktails, looking forward to celebrating the remarkable progress the industry has seen in the last decade in fostering the careers of women and minorities in construction.
Image