10th Anniversary of CAA: Embracing Diversity, Enhancing Relationships: Celebrating Pioneers in Northeast Ohio's Construction Industry
Post date
October 17, 2019
Featured Image
Image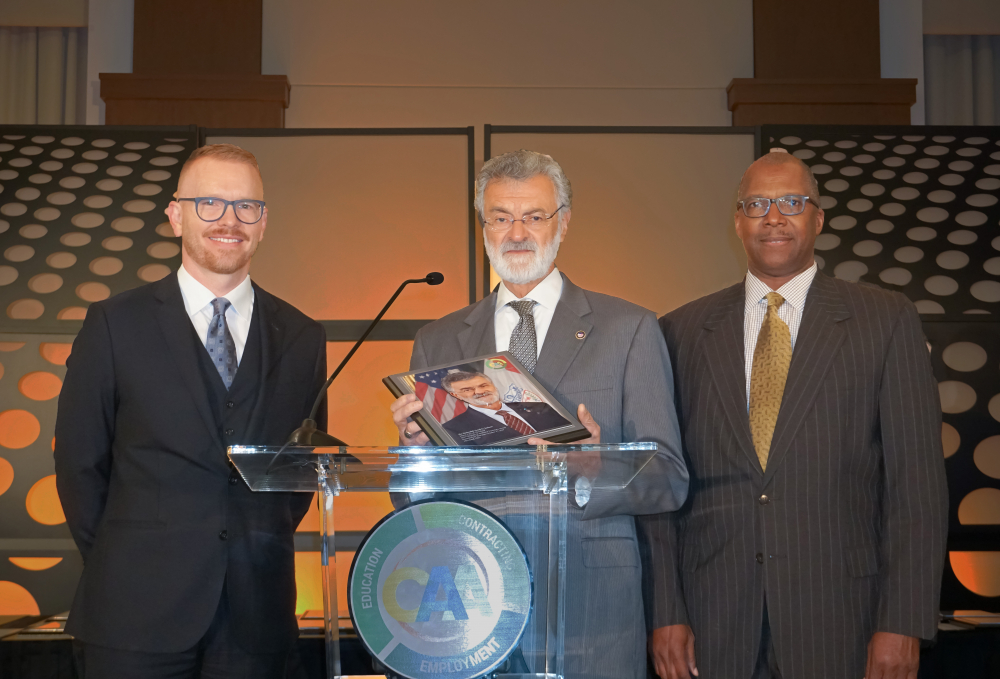 Body
In 2019, CAA celebrated its 10th anniversary by gathering at the Intercontinental Hotel in Cleveland to recognize industry leaders with Diversity & Inclusion Leadership Awards. The celebration began with a reception, where a diverse group of professionals mingled with cocktails, looking forward to celebrating the remarkable progress the industry has seen in the last decade in fostering the careers of women and minorities in construction.
The ceremony continued by showcasing highlights of the work CAA has done to provide education and employment opportunities to women and minorities in the construction industry, and in doing so, has improved diversity and inclusion to better represent the community. 
Cleveland Mayor Frank G. Jackson was among those recognized during the awards ceremony, winning the Diversity & Inclusion Visionary Award for working to increase opportunities for minorities. His efforts led to important changes to inclusion requirements in construction, which in turn, paved the way for the creation of CAA. Since then, CAA has worked to support minority contractors and ensure lasting opportunities for future generations.
Other individuals receiving awards at the program were Dominic Ozanne, John Todd, Alfonso Sanchez, Terri Sandu, Tony Panzica, and Glen Shumate. Also recognized were Advancing Diversity Champion Honorees Lenora Lockett, Terry Bolden, Norman Edwards, Marsha Mockabee, Steven Sims, and Jenice Contreras.
University Hospital's Civic Vision 2010 Plan was given the Diversity in Action Award for demonstrating that construction can drive diversity, inclusion, and equity. Civic Vision 2010's $1.2 billion construction program was the first plan of it's kind in the city of Cleveland to make substantial commitments to diversity and inclusion, and workforce development, including contributions to the ACE Mentor Program, setting the tone in the healthcare industry for encompassing community benefits in construction plans. The plan showed a true commitment to providing unprecedented opportunities for new and emerging minority contractors.
The final award presented of the evening was the esteemed Nehemiah Award, presented by past CAA president Ariane Kirkpatrick who passionately recognized the efforts of CEA's Executive Vice President, Glen Shumate, for his stewardship of CAA's efforts in growing from its initial two-member core to a vibrant association that now boasts a membership of 36 and is an affiliate of CEA. Closing remarks from Tim Linville, Esq., Chief Executive Officer of the Construction Employers Association (CEA) and board member, CAA boasted that while CAA's efforts on behalf of minorities and women have been significant the organization will continue to strive to make equality for all a standard in construction.