CAA-NOMA-NSBE Host Mixer at Dunham Tavern
September 20, 2021
Image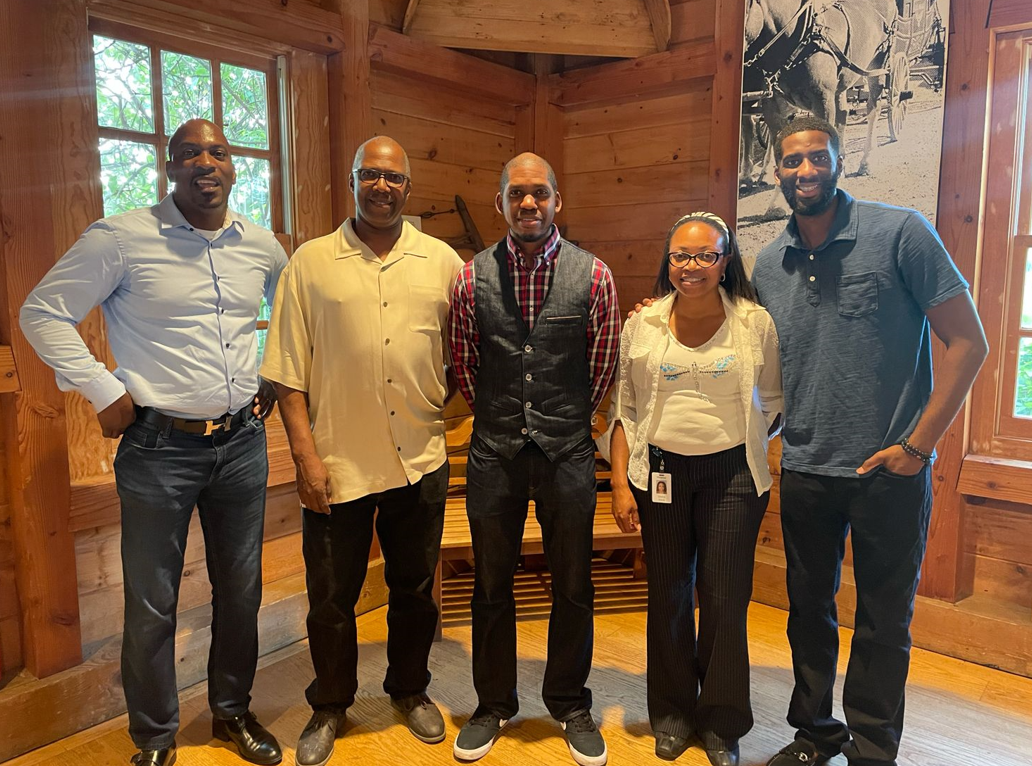 "It's important for minorities in construction, architecture and engineering to have a space that lends itself to potential collaboration and partnerships, which is one of the Construction Assistance Association's (CAA) Strategic Plan priorities," said Heather Baines, owner of HR Construction and CAA treasurer. "These mixers and other CAA programs provide that kind of opportunity."
Prior to the onset of the pandemic, members of CAA, the National Organization of Minority Architects (NOMA) and the National Society of Black Engineers (NSBE) came together to celebrate and foster relationships and inclusion efforts. Annually, the organizations have come together toward the end of the year, for a holiday mixer. Last month, at the barn on the historic Dunham Tavern site Cleveland, the three groups reunited.
"Our organizations can also be a model that demonstrates value, service and advancement of the A/C/E industry and the community," Baines continued.

 
Midtown Cleveland's policy regarding inclusion and the central outdoor option as well as the collaborative efforts between CAA, NOMA and NSBE with Midtown on the 2021 ACE Summer Experience program mini park drove the selection of Midtown this venue.
In this very informal and intimate setting, nestled in the heart of the city, old friends and newcomers took the opportunity to catch up and/or get to know one another over Parker's BBQ and refreshing beverages, including Urbane Vodka.
A highlight of the event came when Baines stood up and captured everyone's attention to provide an interesting anecdote about CAA member Tari Rivera, owner Regency Construction. Rivera and her husband were also in attendance.
"Tari's company worked on the construction of this barn. It was their first project," said Barnes. Everyone in attendance applauded.

 
The Cleveland Orchestra has launched their READI (Racial, Equity, Access, Diversity, and Inclusion) program, Ray Carabello, assistant director of venues for The Cleveland Orchestra and co-chair of his organization's diversity program, attended the mixer with the goal of meeting and connecting with minority business owners.
"Institutionally, we recognized the importance of inclusion and decided that it needs to be a permanent institutional goal. For me, that means a lot," said Carabello, Cleveland native whose dad owned a construction and towing company.
He said events like this expand his knowledge and allow him to build his database of minority business owners so, when opportunities arise, he knows who to contact.
Deona Davis, who became president of the local NSBE chapter last November, shared how local engineers have come together to revamp the professional NSBE chapter here in Cleveland. Several members had been keeping the NSBE junior chapter alive for years.
"There's enough Black professional engineers here in Greater Cleveland. We just need to get the word out," said Davis. She also said during NSBE meetings, they provide professional development then show up for NSBE Jr. "We want to show children that Black engineers actually exist."
Other NSBE members at the mixer included Reginald Glossett, mechanical engineer at Turner Construction and NSBE Cleveland program chair, and Herman Jean-Baptiste, also a mechanical engineer. Jean-Baptiste recently moved to Cleveland for New York and is seeking employment. He thought the mixer would be a great opportunity to meet people. His encounter with CAA President Shakorie Davis made him glad he attended.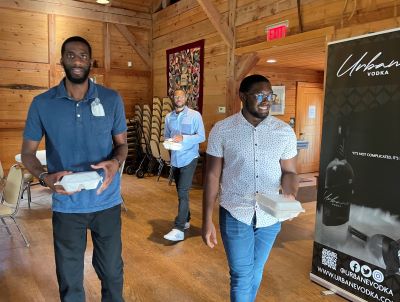 Kentrell Lodge, president of NOMA's Kent State University chapter, just finished his master's in architecture and is pursuing a master's in urban design at Kent State University Cleveland Urban Design Collaborative. Lodge as well as Walter Hunt, also working on a master's in architecture at Michigan University, also found the mixer to be a great networking opportunity.
"We're young. We have to show our face," said Lodge.
CAA-NOMA-NSBE are planning additional collaboration on advocacy, career pathway and business inclusion efforts to advance their respective industry sectors.